Pittsburgh, PA, is a busy city. Unfortunately, car accidents are also common. While the number of fatalities caused by car accidents declined from 134 in 1985 to just 57 in 2020, the overall number of reported crashes that caused injuries in 2020 was 3,782. Regardless of the seriousness of a car crash, motor vehicle accidents are often not criminal in nature, but your actions after an auto accident might make a bad situation worse. These actions involve anything you say or do, from moments before the motor vehicle accident to a few weeks or months later.
Knowing what to do after a car accident is essential in ensuring that no criminal charges are leveled against you. Let's look at five scenarios that make a car accident criminal and the best way to ensure your safety physically and legally.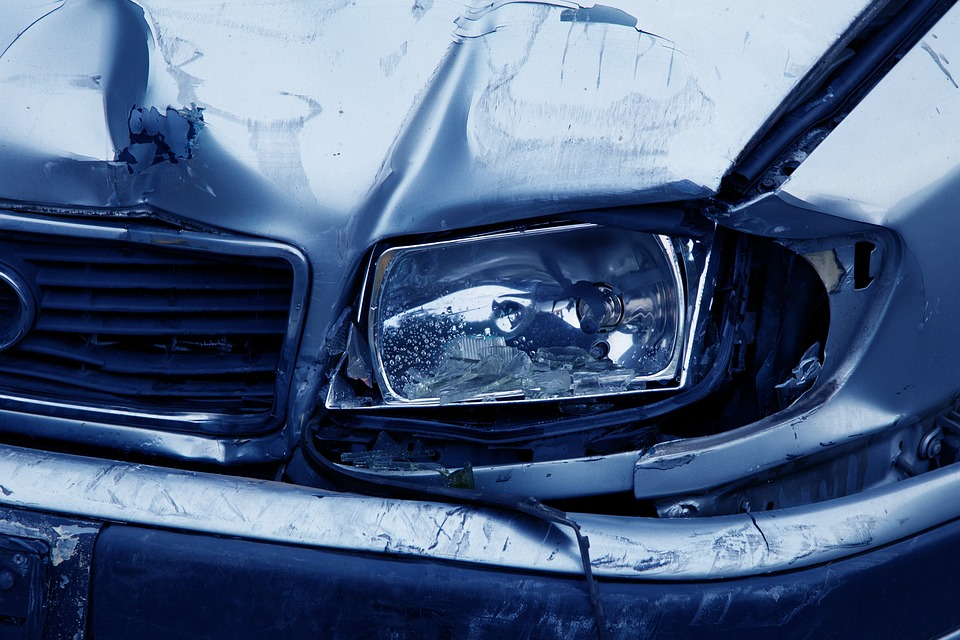 1. Driving Under the Influence (DUI)
Driving under the influence is a common cause of road accidents in the US, and many motor vehicle accident cases involve intoxicated driving. This becomes a clear criminal case when a drunk driver causes a motor vehicle accident.
Always watch out for intoxicated drivers and ensure you do not operate a vehicle while under the influence to avoid car accidents, lawsuits, and serious injuries. But most importantly, you should involve experienced car accident attorneys for legal advice.
DUI is behind some fatal auto accidents in Pennsylvania. Criminal charges attract penalties or imprisonment, depending on the accident's severity, the extent of negligence on the offender's part, and the jury's decision.
2. Driving without proper documentation (license and registration)
Under Pennsylvania state laws, you are required to have a valid license and vehicle registration to drive. This ensures that road users are qualified under state laws to drive safely on the road. When an auto accident occurs without proper documentation, it becomes a criminal case.
This may involve many scenarios, including inexperienced driving, unauthorized driving, or even driving a stolen vehicle. Dealing with this type of road accident requires much care and attention as a potential offender or car accident victim. You may need to involve an experienced car accident lawyer in Pittsburgh for help.
3. Fleeing the scene of the accident
A good number of auto accident offenders prefer to flee the accident scene despite how ill-advised it is. When this happens, the car accident case becomes a criminal one. It is highly recommended to stay at the scene of the accident until after the police arrive. Doing so will also help ensure that everyone involved is okay and that you have enough time to collect the much-needed evidence to explain the cause of the accident.
Also, staying on the scene allows you to exchange contact information with either the at-fault party or other car accident victims for future reference and updates. However, it is advisable not to enter into an early settlement with the other party or admit guilt without consulting experienced Pittsburgh car accident attorneys. You need legal advice and advice on the available remedies.
4. Unlawful insurance claims over a car accident
Unlawful vehicle insurance claims are a serious crime in Pennsylvania and the US. This happens when a claimant falsifies evidence to claim a higher amount than necessary in motor vehicle accident cases, personal injury cases, wrongful death cases, medical treatment settlements, and lost wages, among others.
Unlike other states, Pennsylvania prefers the "no-fault" car accident rule, which requires drivers to file a claim with their own insurance service provider. The provider will pay for medical and accident-related expenses according to the policy limits. However, when the car accident injuries are severe, a driver may file a third-party insurance claim or an injury lawsuit against the at-fault driver through a personal injury law firm or directly.
Insurance companies like to save as much cash on claims as possible. They will investigate the case and scrutinize claims before making payment. If it's found any information is falsified, you may find yourself facing criminal charges. Talk to our experienced Pittsburgh car accident lawyer for the next step.
5. Taking the law into own hands
Serious car accidents happen due to distracted driving, drunk driving, inexperienced driving, and poor roads. When an accident occurs, tempers may run high. People are tempted to take matters into their own hands and even assault the at-fault driver. The car accident will likely escalate into a criminal case when this happens.
There are two types of assault charges in Pennsylvania: simple and aggravated assault.
While simple assault is a misdemeanor with fines and imprisonment of up to 2 years, aggravated assault, on the other hand, is much more severe and is classified as either a first or second-degree felony.
If involved in a car accident with an outrageous driver, you should call the police immediately and then look for experienced car accident lawyers in Pittsburgh, PA, for direction. Try as much as possible to avoid a confrontation with the other party because you may say something incriminating, especially if the victim sustained serious injuries or the car accident claim involves a wrongful death.
Schedule a case review with our Pittsburgh car accident lawyers
Car accidents are common in the US. Whether you are the one at fault or the victim, leave it to Pittsburgh car accident lawyers, the insurance adjuster, and judges to decide. However, what you do after an accident determines whether you walk out of the scene as a criminal or a free person.
J.P. Ward & Associates is a Pittsburgh-based law firm that handles various car accidents. We have the expertise and experience required to win maximum compensation for serious injuries in a car accident. We obtain the police report about the accident, establish the at-fault party, and negotiate with your insurance company to ensure you get fair compensation for your personal injury case, including compensation for lost wages, wrongful death, and car accident-related medical bills. Visit our Fort Washington, PA office or call our auto accident attorneys at (412) 426-4878 for a free case evaluation.